Gorilla mindset gadfly Mike Cernovich is well known as a best-selling author, groundbreaking journalist, constitutional and criminal defense lawyer, filmmaker, and thought-provoking twitter provocateur. He is less well known as a skincare guru, but as anyone who has seen his periscopes or YouTube streams can attest, he knows how to keep his face fresh, healthy and young-looking.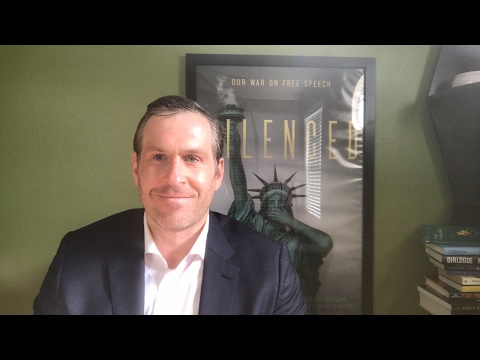 How does he do it? Recently he revealed five of his secrets in this stream.
Sunscreen.
Sun exposure, over the course of your life, causes the majority of skin degradation. Cernovich says it is "not optional" to wear sunscreen on your face every single day. He personally uses Neocutis Journee Day Cream which is SPF 30 (blocking 97% of UV radiation). He suggests you find one fitting your budget. He recommends coconut oil, which moisturizes and also has a low natural SPF but may not be adequate if you have delicate skin. Cernovich notes coconut oil can be used as a personal lubricant due to its light and pleasing scent. I love using it as a much healthier alternative to cooking with vegetable oil.
Dermaplaning.
This removes dry dead skin cells and fine hairs, and stimulates your dermis to make fresh layers. Take a clean (!) safety razor and run it, without any fluids or gels, over your face focusing on your forehead and cheeks. The first time I tried it my skin felt pleasantly tingly for a few minutes afterward. Super easy to do, this treatment was new to me but is big in the skincare world. Why pay big bucks for a beauty technician to use a scalpel? Don't do this is you have bad acne.
Regenerative Biogel.
Cernovich uses Neocutis Biorestorative Hydrogel, an alcohol free anti-aging formula. This has no SPF – it is for hydrating the skin, diminishing lines, and creating a healthy radiant glow. I will take Mike's word that this stuff is as good as it is expensive.
Serums.
Serums are topical antioxidants that give your skin extra protection and moisture. Antioxidants, which you probably should be eating lots of, help prevent or slow cell damage. Cernovich uses both a Vitamin C+E and Vitamin B5 with hyaluronic acid, a natural moisturizer found in the skin. He prefers Cosmetic Skin Solutions brand.
Diet.
Cernovich advocates eating avocados, taking fish oil supplements, and eating sardines. These foods are rich in healthy fats like Omega-3's and antioxidants your body needs to rebuild and repair damage to your skin. Mike swears that his sardine habit is the secret sauce behind his luxuriant coiffure. Also make sure to stay hydrated. Your body needs water! Don't become like a raisin, losing the water it had as a juicy grape.
Conclusion. 
These 5 tips may not be a surprise to many women, but to us men they are potentially life-altering. After all, our face is our front line to the world, and how it looks reflects how we feel. It also shows how we take care of ourselves. Make sure you put in the effort to put your best face forward!
Disclaimer – I'm not a dermatologist & this is not medical advice. Always consult with a doctor if you won't do your own research