This is a beautiful and distinctive seafood pasta dish. Black Fettuccine, or fettuccine di nero di seppia in Italian, is made with the black ink of squid or cuttlefish. This gives it an arresting color and the faintest tinge of the ocean on your tongue. It looks stunning, and incidentally recent research suggests squid ink may be useful in combating cancer. The sauce is a luscious tomato, white wine, and butter sauce studded with anise-y fennel and spiked with chili oil. If you can find them, rock shrimp are especially delicious but any shrimp will do. Frozen or fresh shrimp are superior to pre-cooked. Get to know a good fish-monger.
Ingredients:
Makes four hearty portions
1 pound of squid ink pasta
5 ounces of tomato marinara
3 tbsp cold cubed butter
1 medium fennel bulb, diced
half-dozen scallions, bias sliced
1/4 cup dry white wine
2 cloves garlic, sliced
10 ounces peeled, cleaned shrimp
fresh picked parsley leaves for garnish
2 tbsp chili oil (or EVOO if you can't do chilies)
salt for pasta water and for dish (to taste)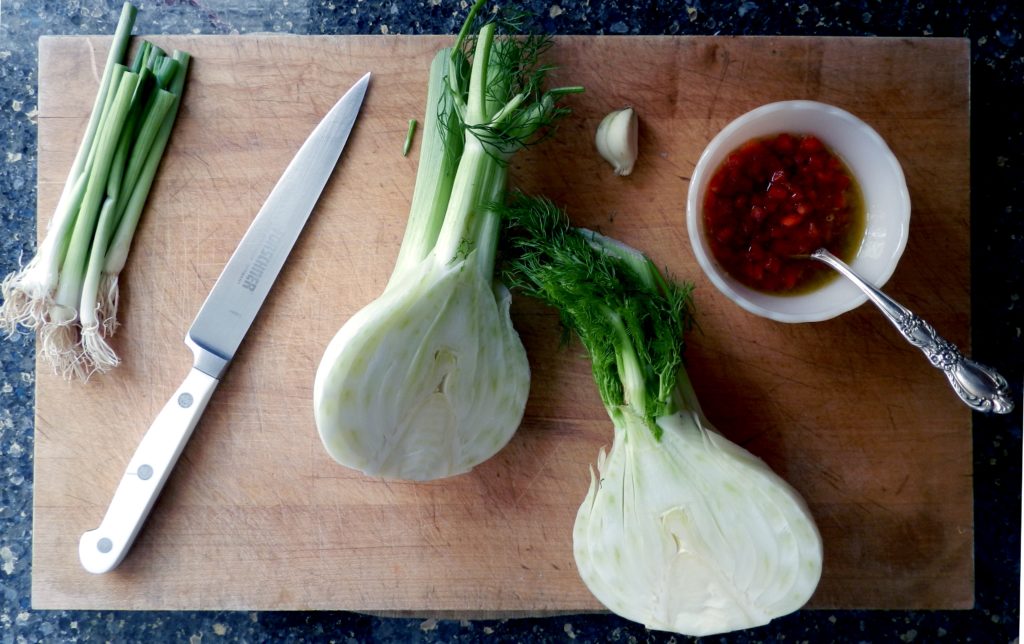 Cutting up fennel is similar to cutting an onion. Fennel bulbs do have a cone-shaped tough core that needs to be removed before you chop them up. Please use sharp knives! Below you can see how I have removed the core from the fennel bulbs and trimmed the top stalks.
Cut the fennel bulbs into medium dice.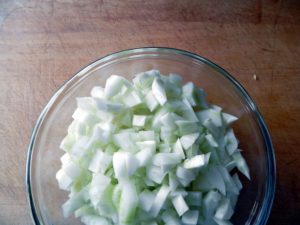 Now cut the scallions on a bias, a.k.a. diagonally. Don't feel obliged to use the whole scallion if you don't like the look of the tops.
Next, slice up your garlic. A mandoline makes quick work of this, or use your knife. Fancy mandolines are frankly a pain. My favorite is this Japanese standby model.
Chili oil is easy to make. Take a few of your favorite chilies, cut them into small dice and marinate them in high quality olive oil. If you prefer a more robust flavor, simmer it over low heat for 30 min.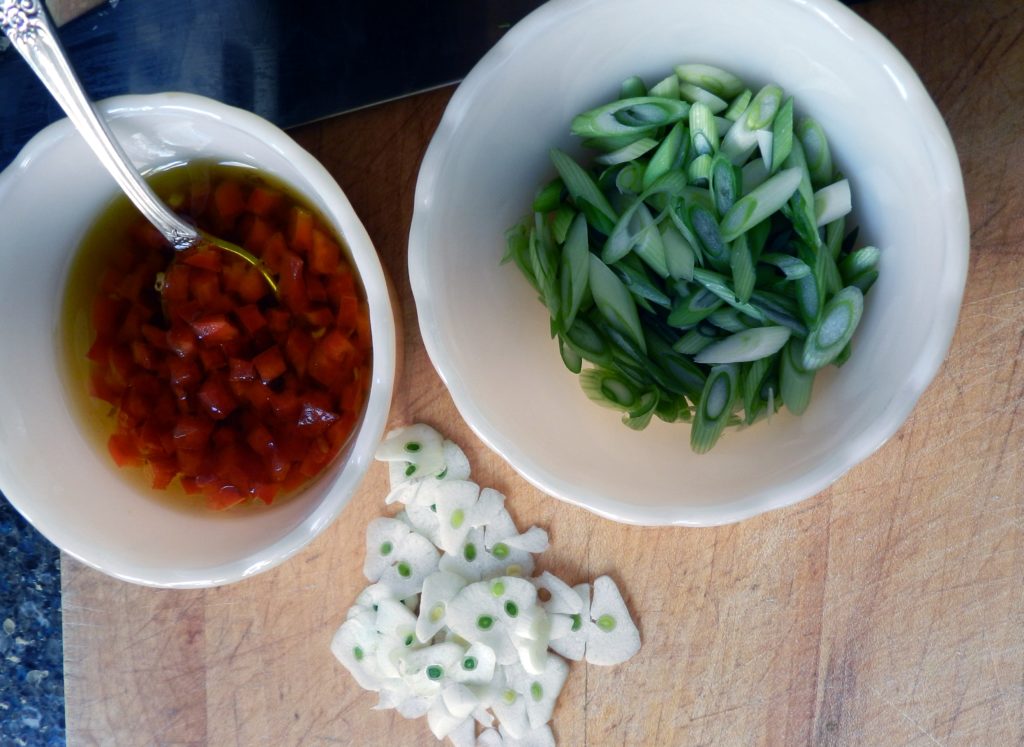 Now we heat up our skillet and get our pot of water going on the stove for the pasta. We begin by sauteeing the fennel and garlic in the chili oil over medium heat. We want the fennel to turn slightly translucent and loose their hard crunch, but not turn totally soft.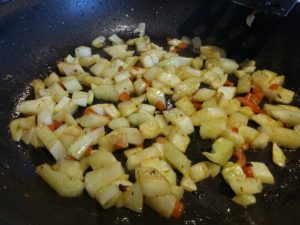 Next we will add the raw shrimps, the marinara sauce, and butter. Do not use warm soft butter, use cold butter as it will emulsify the sauce much better. Do not worry about adding the shrimp raw – shrimp are easy to overcook, and they will be perfect in the few minutes it takes the sauce to come together while we let the pasta finish cooking.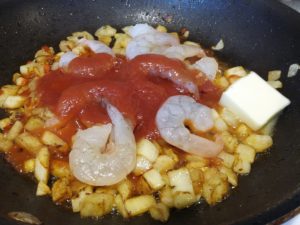 Add the white wine and let the sauce emulsify and reduce a little. If your emulsion breaks, you can add a little pasta water and toss to bring it back. At this stage you would do well to test the sauce for salt and add it if needed.
Just before we combine the sauce with the cooked pasta, we will add the scallions and parsley so they retain some of their freshness in the finished dish.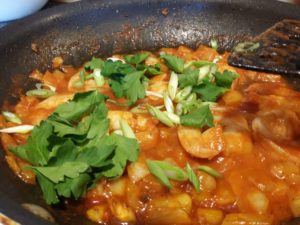 Toss the cooked pasta* with the sauce and serve. Enjoy!
*I prefer my pasta al dente. That is the best and most authentic Italian way! But you must not be a slave to the time printed on the package. The only sure method to know when pasta in finished is to take out a piece, put in into your mouth and bite it. Yes, the pasta be will be scalding hot but do not be a pussy. Also, some pedants argue that seafood pasta should not be served with cheese. If you want to eat it with cheese I think you should not be a slave to those losers inconsequential opinions. Live your own life!
Some links are Amazon affiliate links. You pay no extra. We receive a small commission.